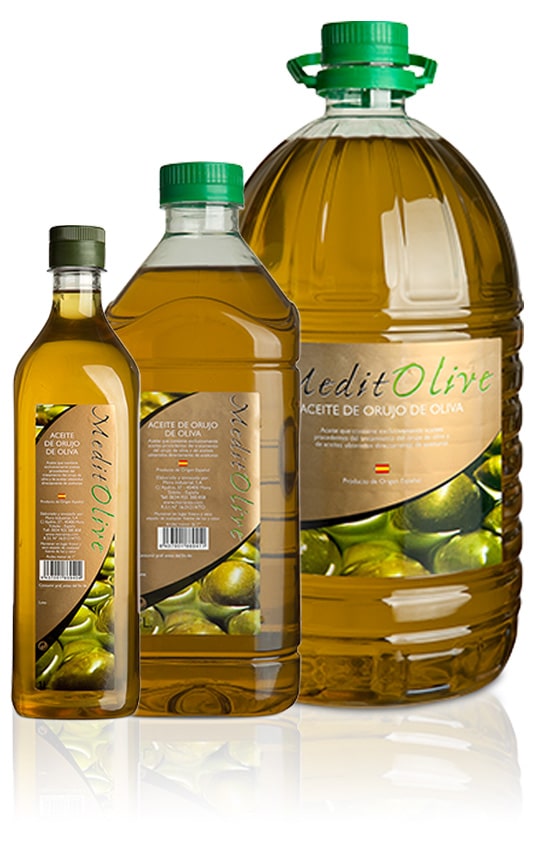 Olive Orujo Oil is the second best oil that comes directly from the olive and the great unknown, rich in antioxidants and oleic acid, ideal for frying.
It is the perfect to be reused, as it allows by its characteristics, a greater number of frying than any other type of oil, without altering its composition or that of food.
Perfect for catering and agri-food industry for its profitability and the one chosen for all who want to obtain light, golden and crispy fried.
Different formats make Meditolive perfectly adapt to the needs of each kitchen

Mora Industrial, S.A. ha sido beneficiaria del Fondo Europeo de Desarrollo Regional cuyo objetivo es mejorar la competitividad de las Pymes y gracias al cual ha puesto en marcha un Plan de Marketing Digital Internacional con el objetivo de mejorar su posicionamiento online en mercados exteriores durante el año 2018. Para ello ha contado con el apoyo del Programa XPANDE DIGITAL de la Cámara de Comercio de Toledo.
| | |
| --- | --- |
| Fondo Europeo de Desarrollo Regional | Una manera de hacer Europa |